About Us
The Lord of Misrule was another name for Master of the Revels. He organized plays and entertainments anywhere and everywhere. In the spirit of all our past Lords of Misrule, we formed the Misrule Theatre Company in 2001 to continue in that ancient tradition of taking theatre to people wherever it was needed. We have travelled many miles and trodden many boards since that time.
Our company consists of both seasoned actors and those just starting out in our profession. We are particularly keen on helping young actors and technicians start out and learn "on the job", rather in the way of the training ground that the old rep companies once provided. We take theatre wherever it is needed, from helping children put on a play in an afternoon at a party, to performing live for those A-level students who cannot attend live theatre as part of their Theatre Studies courses. We perform our own plays or murder mysteries for theatre supper parties and provide a hugely successful and highly acclaimed team-training programme for business, using live performance as the theme.
We have also inaugurated our supremely successful 'Shakespeare in a Weekend' programme for 10 to 16 year olds that provides an unforgettable introduction to Shakespeare - the only genuine way to understand the Bard and his works and start a passion for a lifetime. We are invited back by schools and youth groups year after year with this two-day programme.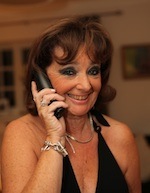 The company's founder, Elizabeth Housden, who is a theatre professional of many years standing, continues to run Misrule and is also Artistic Director. There are about 20 of us in our company.
Please contact us to find out more about us and any of our programmes. We hope to see you soon!